VILA BOTANI NATURE RETREAT
| | |
| --- | --- |
| Facilities & Location | Activities |
| | |
WHY VISIT VILA BOTANI ?


Less than an hour from the Bogor toll exit and less than two from South Jakarta, Vila Botani is perched on the slopes of Mt Salak. It is far from the nearest kampong and borders on a vast forest. At the end of a private road, our property of 5.5 ha is ideal for a leisurely stroll. Or - hike or bike in the National Park. Feel free to bring your dog. Vila Botani is pet friendly.

A cool spot on high – Vila Botani borders on the 6000ha Salak forest in the Halimun-Salak National Park. At 750m, Vila Botani gets gentle, cooling breezes from the surrounding forests, with temps fluctuating between 19° and 27° C.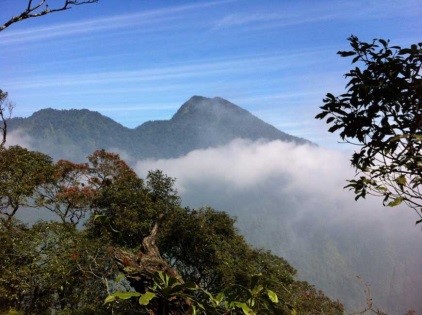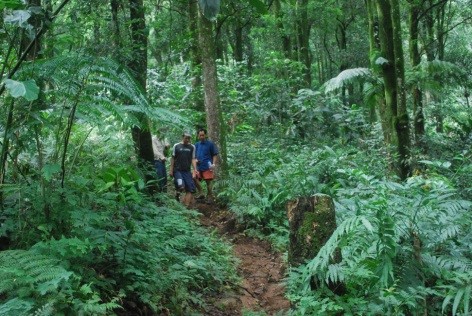 A well-known location – Locals have long known about the splendid views at our place. The view of up to 135 degrees ranges from the Bogor Botanical Gardens to the left, by way of the Puncak, to the former ranch of President Suharto in Tapos on the right. The place is also known for its soaring hawk-eagles in search of prey. View the city lights of Bogor at night and the sunrise over Mt. Pangrango to the East.

Unusual Bio-Diversity is found in our botanical garden, including 2000 trees of 250 local species, as well as another 250 kinds of medicinal herbs. Our diverse flora attracts diverse fauna. About 40 kinds of birds visit, and many other animals are seen here or in the nearby park.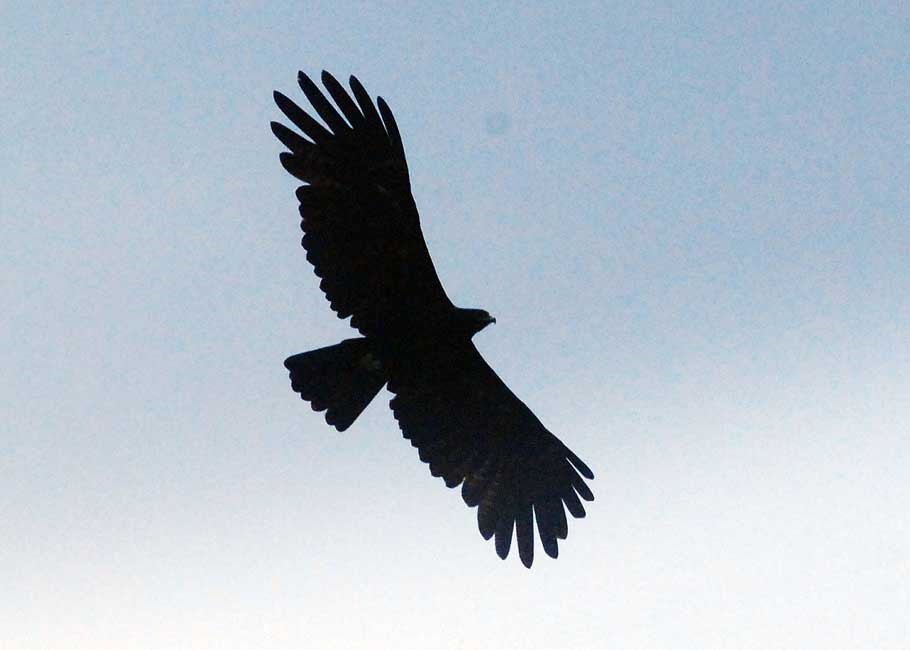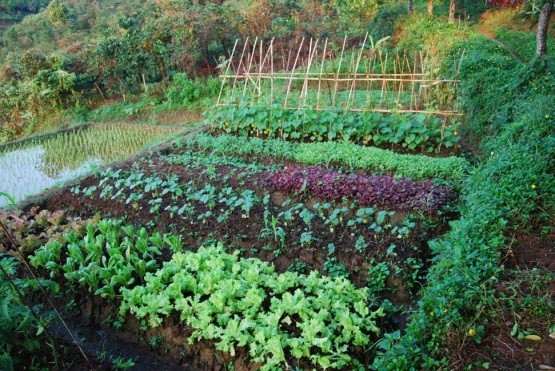 A haven for nature lovers. Far from any crowds, this is THE place to refresh your body and mind. Amid an extraordinary tranquility, lounge on your own deck in a jungle lodge, while listening to birdsong, the croaking frogs and the endless rattle of cicadas. Sit under a waterfall as a stream of chill, crystal water cascades over you. Avoid the Puncak's annoying traffic jams.

Come to Vila Botani to slow down and experience a nearby mountain environment that is still beautiful and untouched.
Be a pioneer.
Come to this hidden gem just south of Bogor that's not yet swamped by weekend traffic.
Freed from the daily grind, experience the timeless simplicity of rural Indonesia.

"Everybody needs beauty . . . places to play in and pray in, where nature may heal and cheer and give strength to the body and soul alike" – John Muir ((1838-1914), Conservationist
WHERE ARE WE?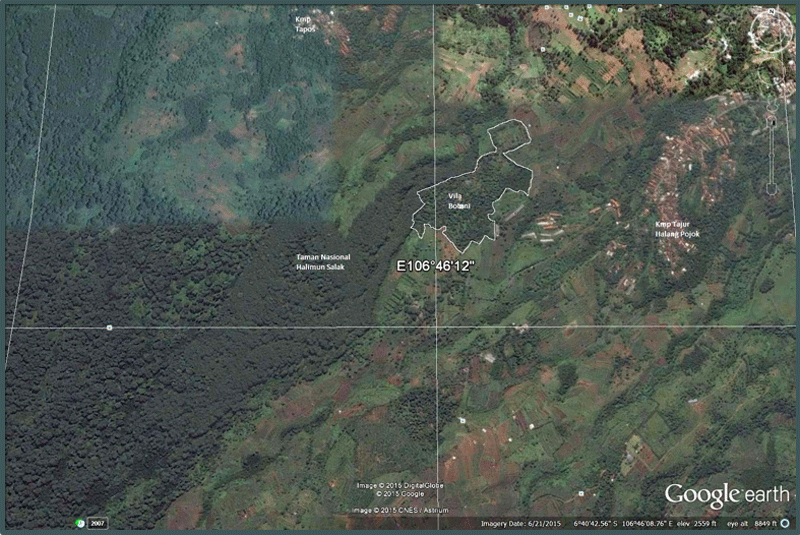 As the Google Earth photo shows, Vila Botani is located next to the National Park and rather far from the nearest kampong. At an altitude of 690-780m above sea level, Vila Botani overlooks the city of Bogor. It lies above Kampong Tajur Halang Pojok, which is the highest nearby kampong and is located in Kecamatan Cijeruk, Kabupaten Bogor. Kmp Tajur Halang Pojok lies above Kec Pamoyanan and The Jungle and can be approached via Pamoyanan or The Jungle.
HOW TO GET THERE
Go To This Link

Pak Jai
General Manager

Born 1967, Pak Jai manages Vila Botani from day to day, including personnel, finances, security, maintenance, and reception of guests. Has held this job since 2006. Originally from Bandung, where he finished high school, he has long lived in the village of Sukatani in Sukabumi regency. He is married with 4 children. Pak Jai connects to the internet but does not speak English. He is at Vila Botani daily except Thursdays and Fridays.

His story: "I enjoy working at Vila Botani because of the fresh air. This work has also given me the opportunity to acquaint myself with people from various backgrounds in Indonesia and even with foreigners with various manners and temperaments so that I have learned much about human character. It has also been a pleasure to learn more about organic farming, medicinal herbs and native tree species and to share this knowledge with visitors, including school kids and students."

Pak Oting
Deputy General Manager &
Manager of the Arboretum
Born 1965, Pak Oting has managed the arboretum since his arrival at Vila Botani in 2007. He has an elementary school education and comes from Sukatani village in Sukabumi Regency. He is married with one child. Upon his arrival at Vila Botani he was already familiar with more than 50 species of endemic trees from his own wanderings on the southern slopes of Mt. Salak above Sukatani in search of useful plants and animals. At Vila Botani he has learned to identify all of the 240 species in the arboretum. He is proud of having planted so many species, nearly all of which now thrive.
Pak Haji Agus

Organic farmer
Pak Haji Agus from Cipanas Regency was born in 1963 and long grew vegetables there. Pak Haji came to Vila Botani in 2007 and began to work on the organic farm. He was trained at Vila Botani in organic methods until 2012, after which he began work as an independent organic sharecropper.
Pak Acep

Manager Herbal Garden

& Compost Unit
Born 1967, from Tajurhalang village, Pak Acep has worked much of his life on the Vila Botani property or its immediate vicinity so he is our main source for the oral history of the period before 2006.